Summary
: We add 2 sets cold forging heat sink machines, 1 set 3800 ton it can do the dia 380mm cold forging heat sink, 1 set 1000 ton , it can do the dia 180mm coldforging heat sink.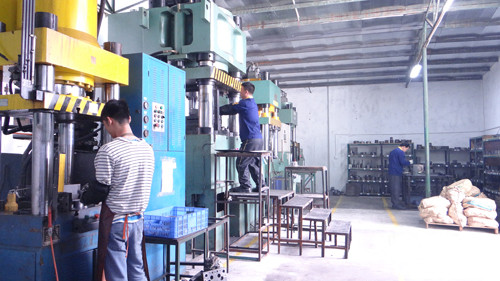 On May 2017, we will add new cold forging heat sink machine -3500 ton and 1000 ton.so we will do
the cold forging heat sink dia 380mm heat sink, we will reach 5000pcs capacity per day.
Ruiquan Hardware specialize produce aluminum extrusion heat sink, cold forging heat sink,
aluminum extusion housing,CNC heat sink.
Now we have 14 years exprerience for OEM heat sink, our products apply to LED Field, PC Field,
Industrial Electronic Field,UPS Field, Charge Poit Field.
If you have any heat sink projects, you can contact me with my E-mail box: rq4@dgruiquan.com.
My phone: +86 13609699895, whatsapp:+86 13609699895, skype:heatsink61.